Fiskgjuse/Osprey
Familjeliv- family life
Pandion haliaetus



Läte / Sound
Skyddad lokal, sommar 2013
Sommaren 2013 följde jag en häckning från ett säkert gömsle.
Jag kunde gå dit och därifrån utan att fåglarna märkte mig, vilket var
en absolut förutsättning för mitt projekt. Av traktens fem bebodda fiskgjusebon
var detta bo det enda där gjusarna lyckades föda upp alla sina ungar.
Våren 2014 blåste boet ner i en storm varför det inte blev någon häckning det året.
In the summer of 2013, I monitored an osprey breeding. My hide was placed in a way,
so that I could walk in and out without disturbing the birds.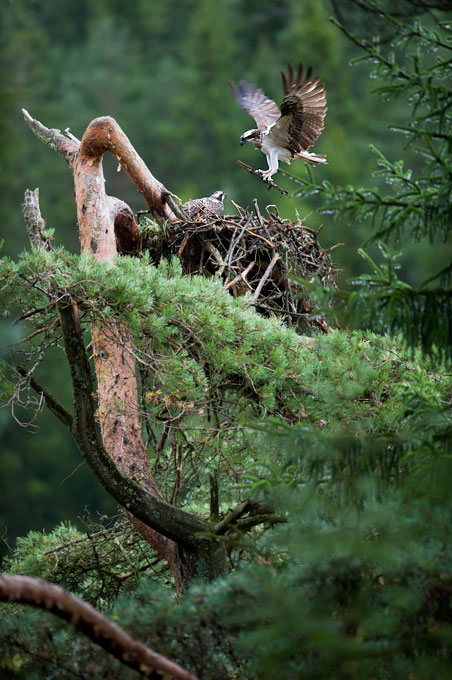 Hanen på sin favoritgren.
The male is sitting on his favourite tree branch.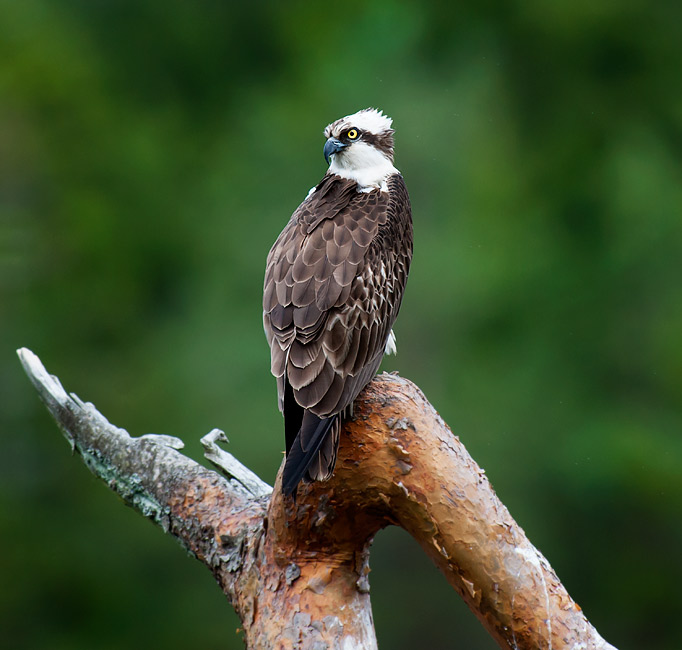 Honan kallar på hanen, dags att leverera fisk.
The female calls the male - it´s time to deliver fish.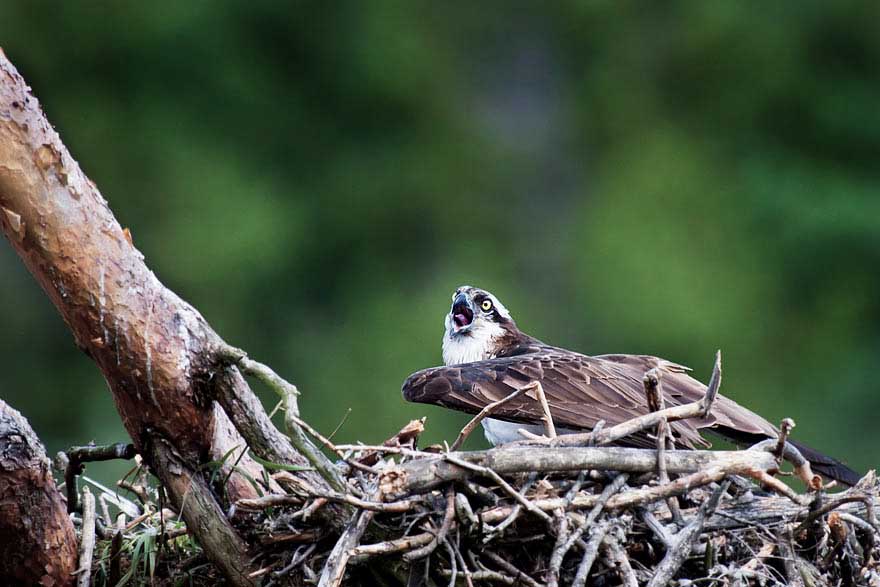 Hanens uppgift var att ett par gånger om dagen komma med mat.
The role of the male was to provide food a couple of times a day.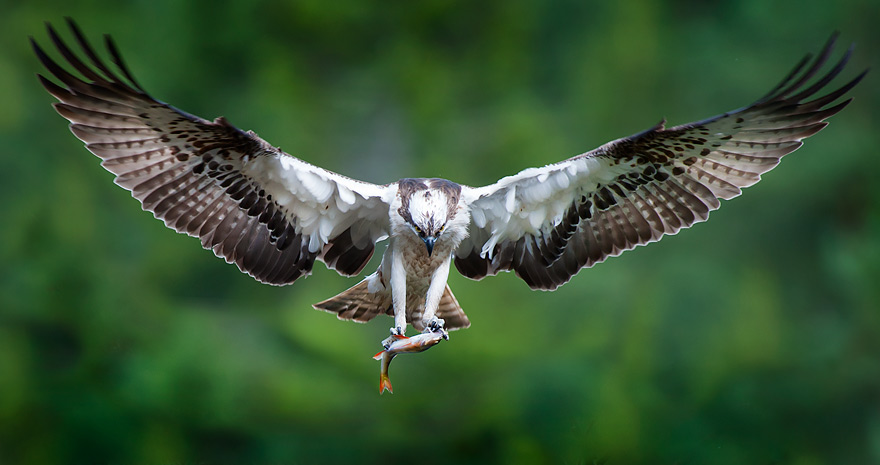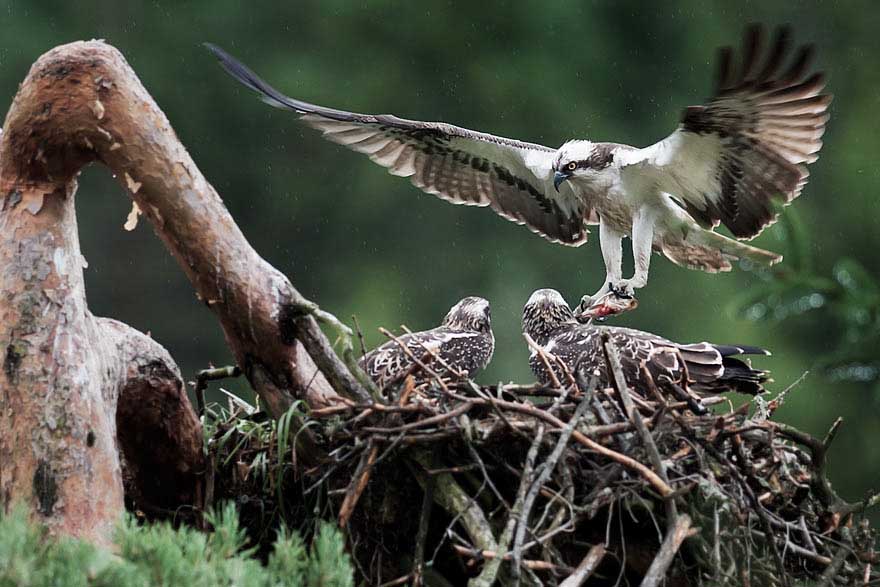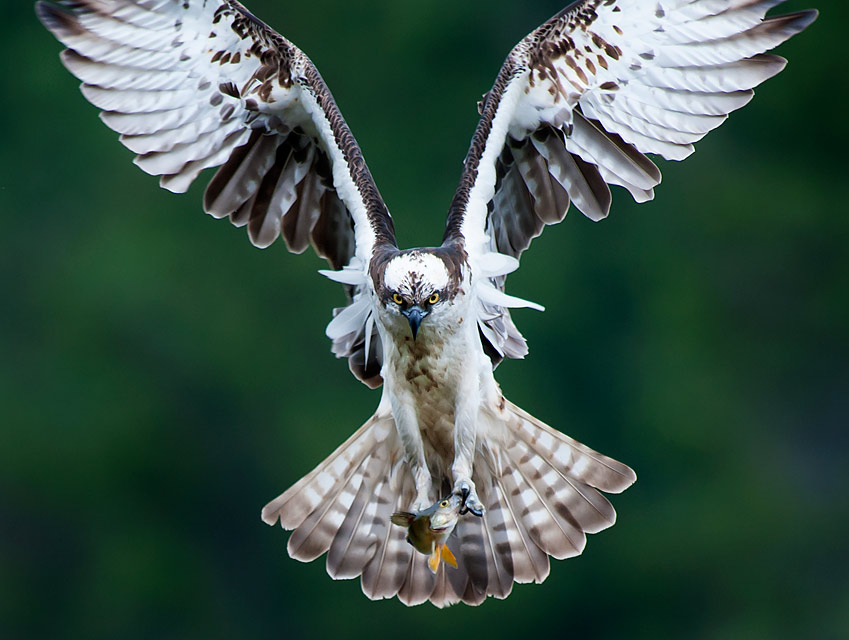 Då och då byggdes boet på med nya grenar.
The nest was constantly improved with new branches.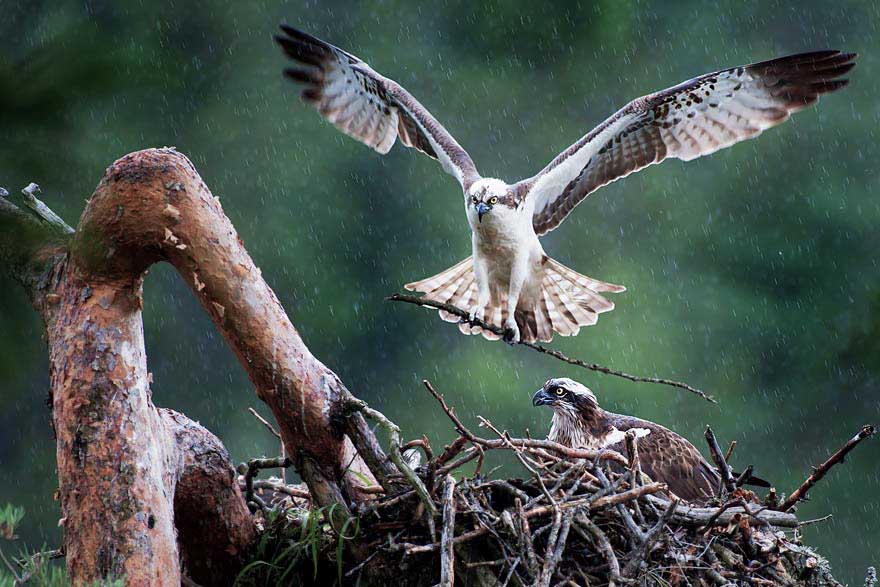 Honan och de två nu rätt stora ungarna.
The female together with her two – now rather big - chicks.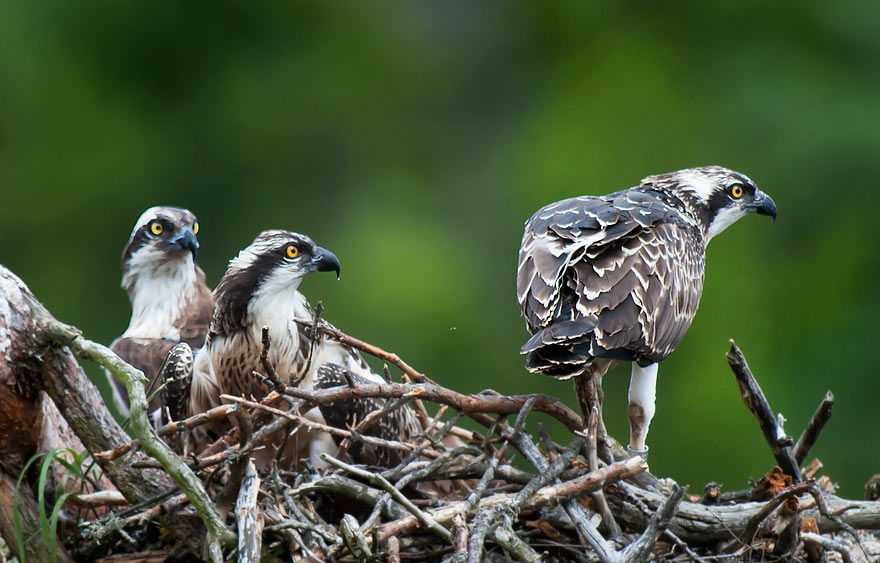 En av ungarna har putsat sin fjäderdräkt.
One of the chicks has just groomed its feathers.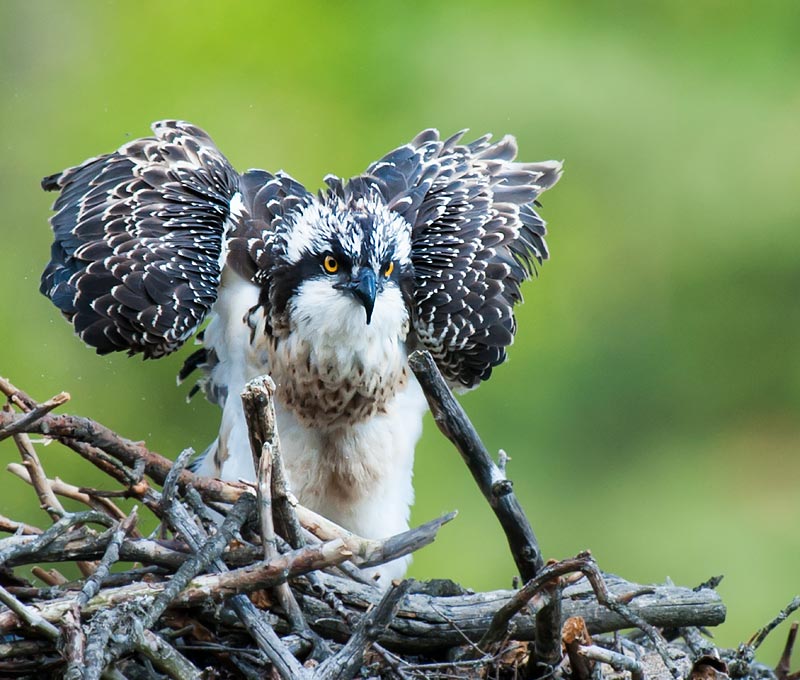 En unge var extremt intresserad av sjön nedanför boet.
One of the chicks was extremely interested in the lake below the nest.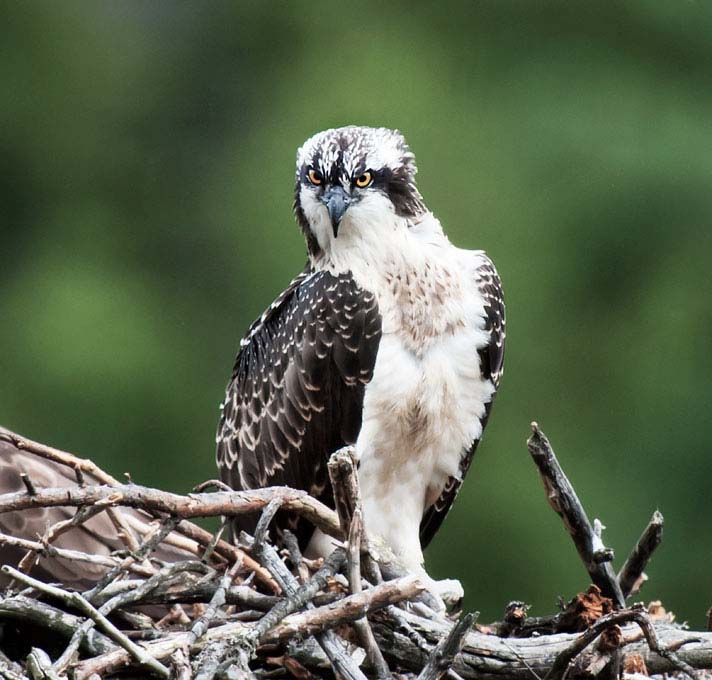 Putsning var en ständig favoritsyssla.
Grooming occupied a big part of the day.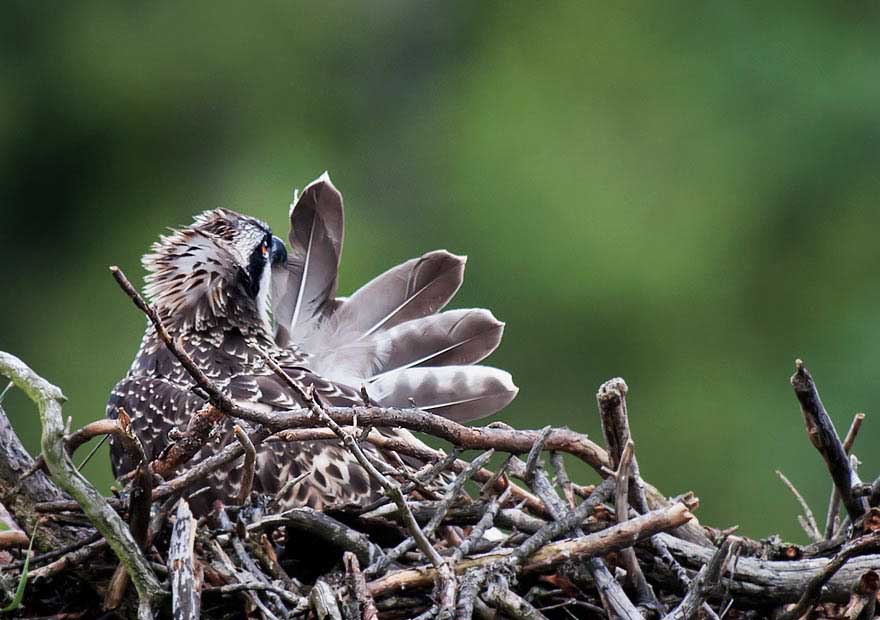 Efter ett ösregn är det skönt att skaka av sig det våta.
After a heavy rain, it's nice to get rid of all the dampness.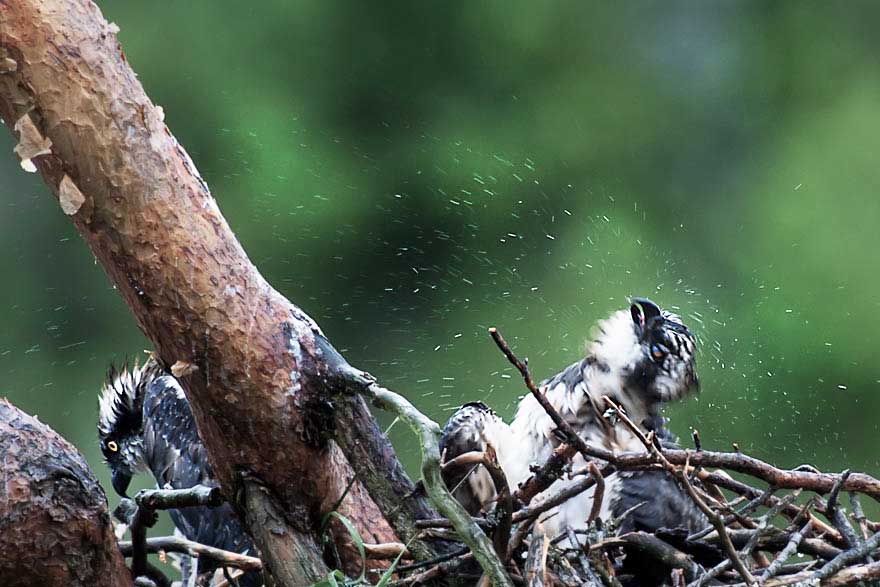 En av ungarna gäspar.
One of the chicks yawning.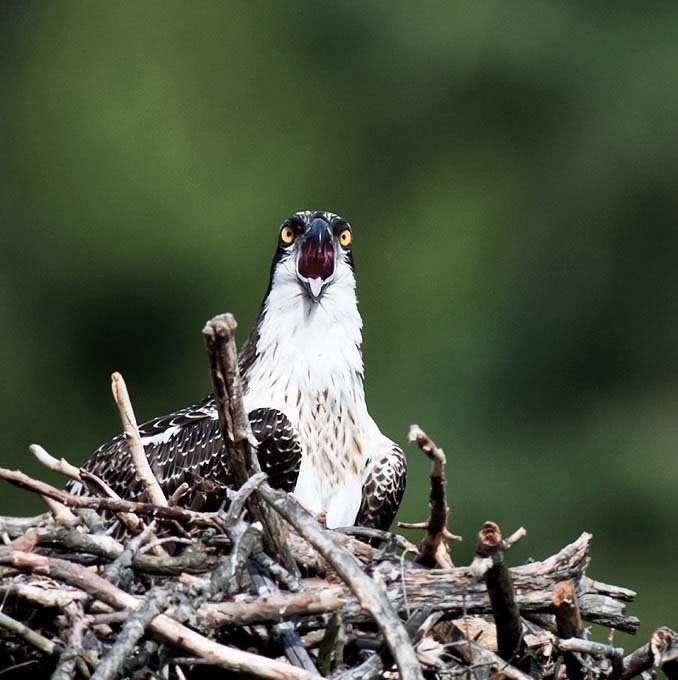 Boet hölls rent så här.
The nest was kept clean with this efficient method.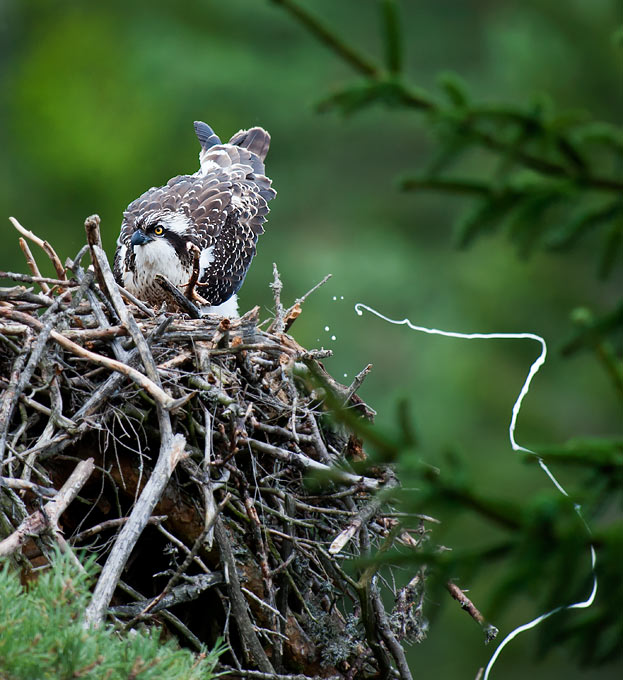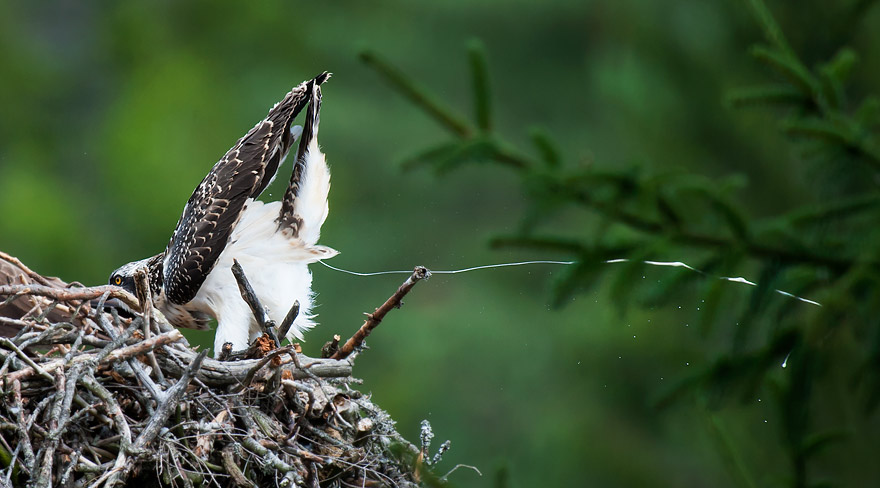 Vingträning pågick ett par veckor. Honan, till höger, fick ha bra med tålamod.
The training of the wings lasted a few weeks. This training required space as well as the patience of the female (on the right).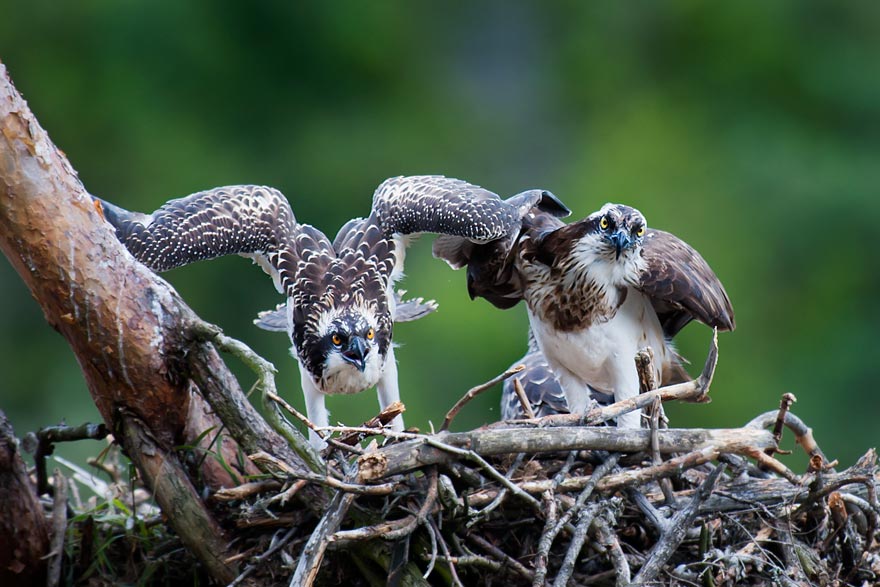 Vingträning med lufthopp.
Training the wings by jumping up in the air.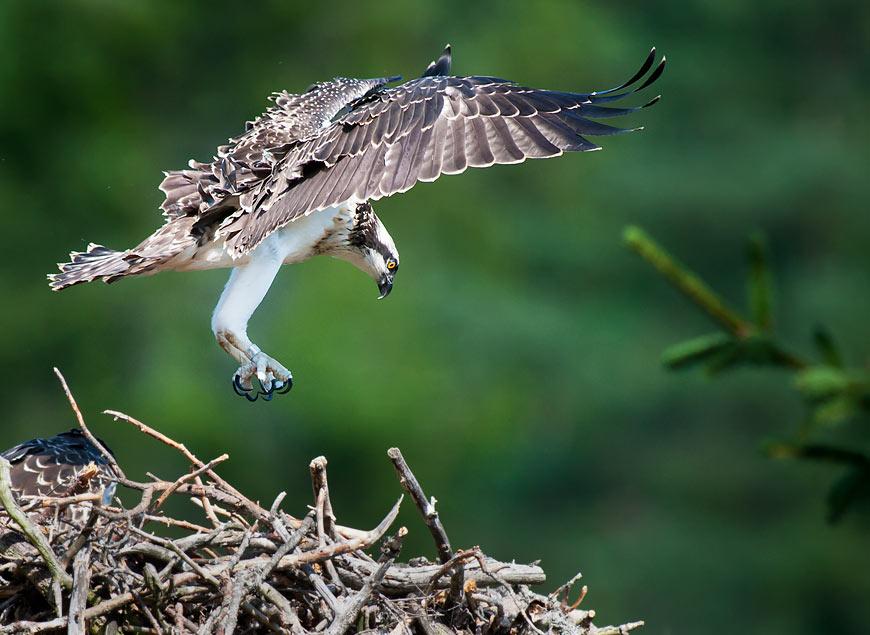 Första landningen efter premiärturen.
First landing after first flight.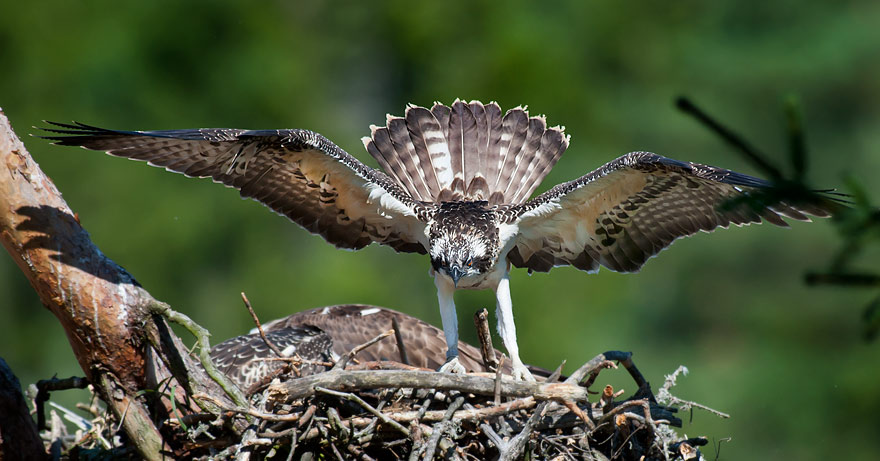 Här tränar en av ungarna sig på att umgås med vatten. Den "badade" upprepade gånger ett par gånger per dag innan den lärt sig fiska.
One of the chicks is getting used to the water. This dipping was repeated several times a day before it finally learned how to fish.